Get to know Rush Express …….read more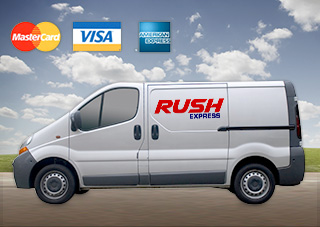 Pleasant day to you!
I am Daniel Musson, owner, and founder of Rush Express, a leading innovator in the Transportation 3pl Warehousing industry.
Rush Express is an Express Courier, Warehousing & Taxi Truck company serving the Sydney Metropolitan area with same day Express deliveries. Our company prides itself on handling all orders in a professional manner with time sensitivity and live POD's with no extra charges.
Discover why Rush Express Couriers is Sydney's premier Courier service at competitive prices.
Peek here: Click here to see more of what we do.
We believe we have chosen the best in Technology that processes and minimizes errors – all while providing faster data integration and decision making and that every company's challenges are different and relies on technology, especially in this pandemic crisis.
Would you like to know how you can benefit from our services? Does that seem unrealistic right now? It does not have to be.
I would love to have a chat with you, are you open to a call next week? If yes, feel free to email me or contact us on 1300 787-448.
Rush Express will closely self-monitor our performance against your standards and hold ourselves accountable to you our client.
Thanking you for your time and consideration and please stay healthy in these trying times.
Click here to see more of what we do.